Our
Replica Watches
have the same look as original watches and our
Replica Rolex
feature high quality movements. Now the latest trend is to go for fashionable
Omega Replica
because they are with low price and have the same look color and style as designer authentic
Replica Watches
.If you want your watch to be as much a piece of art as it is a piece of jewelry or a functional object, a
Rolex Replica
must de watches watch is an ideal choice!All top-notch fake cartier must de
Replica Rolex Watches
from our various websites are extremely authentic and guaranteed brand new.
A modern, effective dairy shed helps to improve your profitability, efficiency and milk quality.
Pratt Milking Limited  - your DeLaval agents; meet your milk quality needs with the latest in milk meters, milk indicators, clusters, liners, tubing, vacuum, automation, complete systems, sort gates, filters, tubing, receivers and more.
We offer all types of milking solutions designed to give excellent milking hygiene, improve udder health, reduce your labour costs and allow for future expansion.
We will support you all the way.  
From the solution to installation, servicing and maintenance – we do it all!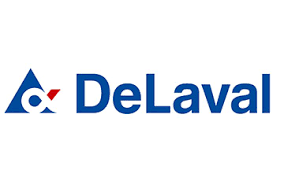 Call the experts at Pratt Milking Limited today for the very best in advice, sales and service!
Your DeLaval Agents
Managing a dairy farm is demanding – and at times, can be difficult to separate management duties from the daily tasks that keep you from running your farm smoothly.
Selecting the right business partners is key to ensure the success and profitability of your dairy operation.
You can trust in our commitment to providing you with expert knowledge and advice along with the best in dairy consumables and  productivity solutions, that will assist you in the production of premium quality milk and support an increase in profit.
Call us today to book an on-farm visit to find out how we can help you in the profitable management of your farm.