Our
Replica Watches
have the same look as original watches and our
Replica Rolex
feature high quality movements. Now the latest trend is to go for fashionable
Omega Replica
because they are with low price and have the same look color and style as designer authentic
Replica Watches
.If you want your watch to be as much a piece of art as it is a piece of jewelry or a functional object, a
Rolex Replica
must de watches watch is an ideal choice!All top-notch fake cartier must de
Replica Rolex Watches
from our various websites are extremely authentic and guaranteed brand new.
 See the water experts at P.M.L first!
CM Booster Self-Priming Pump
The Grundfos CM Booster Self-Priming is a compact booster pump designed for domestic and light industrial use. The booster unit consists of a robust multistage centrifugal pump and a generator friendly PM1 or PM2 Pressure Manager.The Pressure Manager allows the pump to start and stop automatically according to demand and protects the pump from dry running. The CM Booster Self-Priming is the perfect solution if you are struggling with insufficient mains pressure, and can also be used with above or below groundwater sources.

Applications:
Mains water pressure boosting
Rainwater supply from above ground water tanks
Rainwater supply from below ground water tanks
Rainwater supply from other below ground water sources - dams/rivers etc.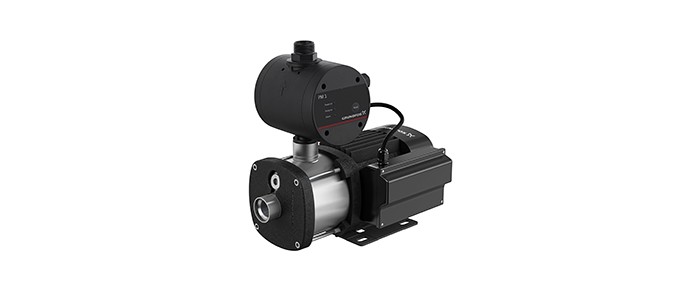 Dosing Pump
Grundfos offers a wide range of dosing pumps representing state-of-the-art technology. Digital Dosing solutions (SMART Digital, DME, DDI) set new standards in liquid chemical handling and accuracy. The operator can easily install and set up the pump to discharge exactly the quantity of dosing liquid required for the process in a unique drive- and flow-control management concept. The setting of the pump is displayed in ml/h, l/h or gph, and the operation mode is easily identified by means of icons. The DMH mechanical hydraulic dosing pump range is the preferred choice for industrial and complex tasks. The DMH range is a series of extremely strong, robust pumps for applications where a substantial dosing range and high-pressure capabilities are required.

Applications:
The dosing pumps are designed for handling chemicals within the following applications, among others:
Drinking water treatment
Wastewater treatment
Cooling water treatment
Washing systems
Process water treatment
Chemical industry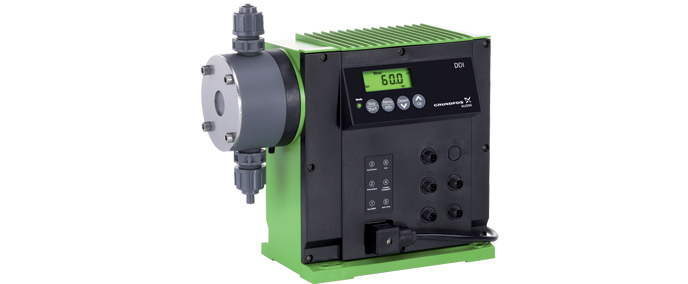 Drop-in Submersible Pumps

The Grundfos SEV and SE1 pumps are designed for handling wastewater, process water and unscreened raw sewage in heavy-duty municipal, utility, and industrial applications.
These two technologically very advanced series of pumps are available with efficient single-channel or SuperVortex impellers allowing for free passage of solids up to 100 mm in size. This greatly reduces the risk of clogging, and ensures maximum up-time and low operating costs.
The SEV and SE1 pumps can be permanently installed by means of an auto-coupling system or with a fixed pipe connection, submerged or dry, without separate motor cooling arrangements. The pumps are also suitable for free-standing installation, or as portable utility pumps.

Applications:
The SE pumps are designed to optimise the operation of a system. Reliability, simple maintenance, and complete system compatibility are some of the main advantages.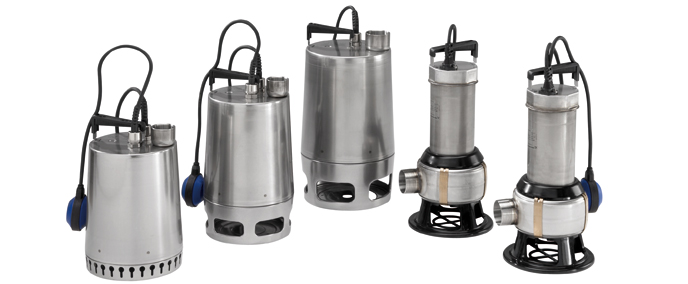 Multi-Stage Farm Pumps
The CM-PS is a compact booster solution designed for domestic and light industrial use.The booster unit consists of a robust CM pump, 5-way valve and a pressure switch. To complete the booster system a pressure tank must be fitted. The pressure switch and pressure tank ensure a convenient water supply with a minimum start/stop frequency.
Applications:
Mains water pressure boosting
Rainwater supply from above ground water tanks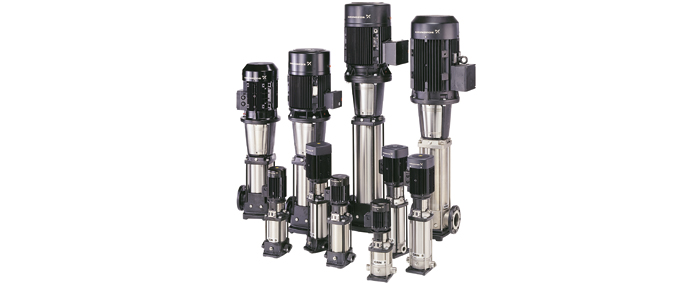 Pressure Tank
The GT tanks are available in sizes from 8 to 3,000 litres, suitable for vertical installation. The GT-H tanks have a non-toxic butyl rubber diaphragm, dividing the tank chamber into two compartments. The upper compartment contains compressed nitrogen. The lower compartment has a liner in polypropylene (PP) and is filled with water from the pump. The GT-D tanks have a double diaphragm. The bladder is the only component in contact with the liquid. The Grundfos GT diaphragm and bladder pressure tanks are suitable for domestic and industrial applications where a controlled pressure is required.

Applications:
Domestic water supply systems
Booster systems
Expansion in heating and air-conditioning systems
Irrigation systems
Industrial systems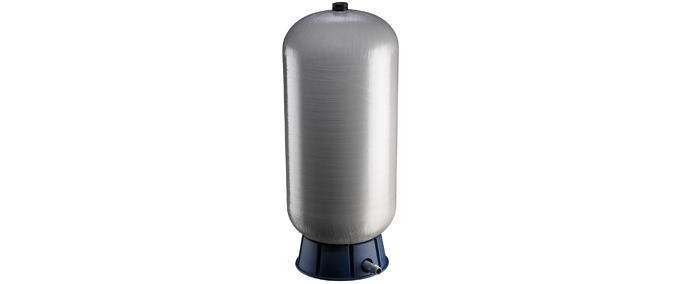 Submersible Bore Pumps
Grundfos SP submersible pumps are renowned for their high efficiency and reliability throughout the range. Made entirely of corrosion-resistant stainless steel, SP pumps are ideal for a wide variety of applications.
Grundfos SP pumps represent state-of-the-art hydraulic design. Built to deliver optimum efficiency during periods of high demand, the SP pumps provide low long-term costs and high operating reliability regardless of the application.
The Grundfos SP range offers high efficiency, high resistance to sand and other abrasives, motor burnout protection, and easy maintenance. A complete monitoring and control system is available for constant optimisation of the pumping system.

Applications
Groundwater supply to waterworks
Irrigation in horticulture and agriculture
Groundwater lowering
Pressure boosting
Industrial applications.