Our
Replica Watches
have the same look as original watches and our
Replica Rolex
feature high quality movements. Now the latest trend is to go for fashionable
Omega Replica
because they are with low price and have the same look color and style as designer authentic
Replica Watches
.If you want your watch to be as much a piece of art as it is a piece of jewelry or a functional object, a
Rolex Replica
must de watches watch is an ideal choice!All top-notch fake cartier must de
Replica Rolex Watches
from our various websites are extremely authentic and guaranteed brand new.
With the knowledge of allergies and lactose intolerance, there is a rise in the need for alternative solutions in sheep and goat milking systems.
For many dairy operations, milking sheep and goats means just adapting cow equipment to "smaller animals". At Pratt Milking Limited we provide dairy farmers with complete systems and related components that are specially designed to fulfill the needs of sheep and goats. Whether you run a 50+ goat farm or a 15000 sheep project, we can tailor exactly the right solution for you.
If you would like to discuss the adaptation of your current dairy operation to a sheep or goat milking system, please call and make an appointment for an on site visit so we can ascertain your needs and provide you with a recommendation and quote.
As we service everything that we install; you can trust in Pratt Milking Limited to look after you every step of the way – from installation to upkeep and maintenance.
DeLaval Lamb and Kid Feeders
Milk substitute is fed ad-lib to the young animals through a sucking teat. Small quantities of the milk are prepared, as required, by the station so that portions are fresh and to a pre-selected temperature. Each unit is able to handle up to 240 young animals or 20-30 per feeding place/teat. This does depend on the model and individual needs of the farm.
The automatic feeder has a compact control unit that is easy to operate with its 7-segment display. Water and milk powder portion size can be configured separately and a portion counter allows the user to monitor volumes of feed being dispensed. Structure your work day as you wish, independent from feeding requirements!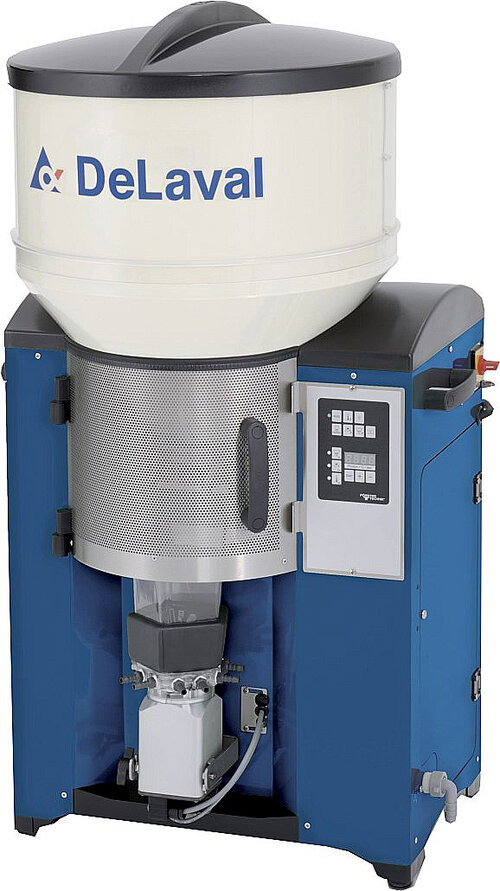 Get in touch
Your DeLaval agents...
Managing a dairy farm is demanding – and at times, can be difficult to separate management duties from the daily tasks that keep you from running your farm smoothly.
Selecting the right business partners is key to ensure the success and profitability of your dairy operation.
You can trust in our commitment to providing you with expert knowledge and advice along with the best in dairy consumables and  productivity solutions, that will assist you in the production of premium quality milk and support an increase in profit.
Call us today to book an on-farm visit to find out how we can help you in the profitable management of your farm.